On behalf of Sarah's Fund for Cedars, we are pleased to invite you to come and celebrate life at the 18th Edition Splash & Dash event taking place on Saturday, November 2, 2019 at McGill Sports Complex.
This year we are honoring the courage of our heroes, the young cancer patients on Sarah's Floor at the Montreal Children's Hospital.
For the past 18 years, Splash & Dash, the signature event for Sarah's Fund has raised over 2 million dollars to fund the critical needs of the young cancer patients and their families on Sarah's floor.
Splash & Dash is about giving Sarah's Fund for Cedars the means to help children and adolescents chase their dreams by giving them hope as well as the best possible care, services and programs.
The event is open to everyone, no matter what your age or athletic ability!!
This year, Splash & Dash wants to GO BEYOND their wildest dreams to raise even more awareness.
Come join us for a fun filled day on Saturday November 2nd!
---
A note from Event Chair: Stefanie Butt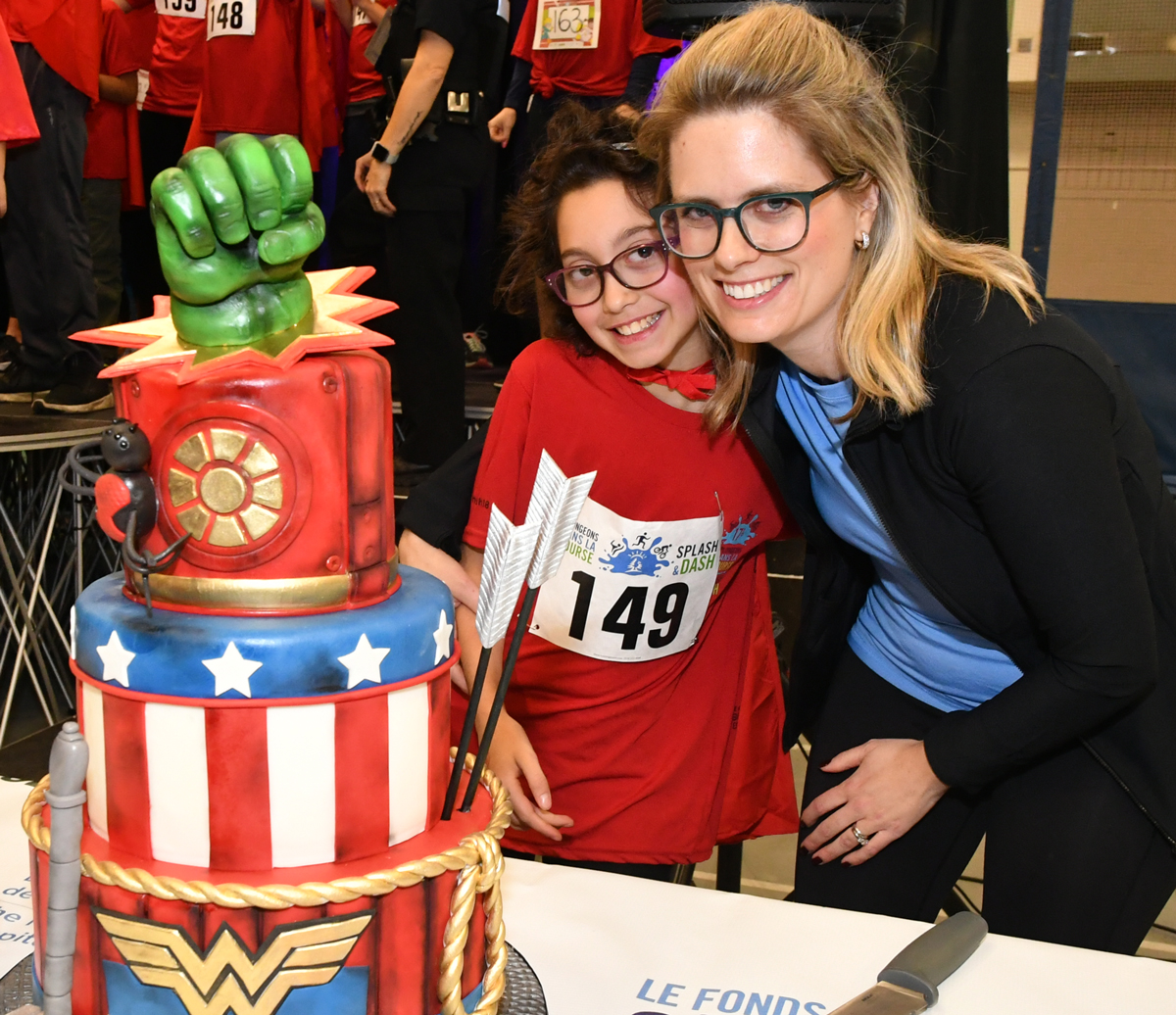 The organizing committee and I are excited for another year of Splash and Dash. 2019 is a milestone year for the event, as we celebrate our 18th anniversary. The event has come a long way since its inception but has always perpetuated Sarah Cook's vision. We have seen it grow, evolve and transform into an event our community continuously looks forward to each and every year.
As Splash and Dash embarks on its 18h edition, we are happy for the continued support and leadership of Cedars Cancer Foundation.
Since its inception, countless volunteers, corporations, students and families have come together as runners, swimmers, bikers, sponsors and donors to Splash & Dash. Thanks to their efforts and generosity, Splash and Dash has raised over $ 2 million for Sarah's Fund for Cedars.
Our focus again this year is to support vital programs and services to improve the lives of young cancer patients on the hematology/oncology division of the Montreal Children's, Hospital.
There are many ways to support and be part of our Splash & Dash family; be it by volunteering, participating, or coming out to cheer on our participants. Splash and Dash is an extraordinary way to engage your colleagues, family and friends in a great physical activity all while making a valuable contribution to your community by supporting Sarah's Fund for Cedars.
We hope you will join us again for another fun-filled day, as we celebrate life and the courage of our heroes and help us continue to
Go Beyond
our wildest dreams,.
Stefanie Butt
Chair, Splash & Dash 2019
2018 photos
Presenting Sponsor