Join us for our for 16th Edition of Splash & Dash on Saturday, November 4th, 2017.

Location: McGill University Sports Complex,
475 Pine ave O.
Montreal, QC H2W 1S4
REGISTER NOW for our 16th Edition of Splash & Dash taking place at McGill University Sports Complex, 475 Pine ave O. Montreal, QC H2W 1S4
WHAT'S NEW:
Follow us on
Facebook
and
Instagram
---
SPOKESPEOPLE
A note from Event Chair: Stefanie Butt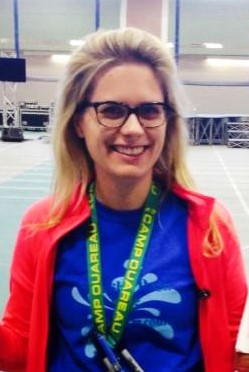 Stefanie Butt
"As Splash and Dash embarks on its 16th edition, we are happy to announce that Cedars Cancer Foundation is taking over the leadership and management of Splash & Dash moving forward. The Cedars team is committed to building upon the Montreal Children's Foundation success of S&D over the past 15 years and to further grow the funds raised to support children with cancer.

After several years of participation and involvement with Splash and Dash and the organising committee, it is an honour and a privilege to take on this leadership role as we embark on our new relationship with Cedars.

Since its inception, countless volunteers, corporations, students and families have come together as runners, swimmers, bikers, sponsors and donors to Splash & Dash. Thanks to their efforts and generosity, Splash and Dash has raised over $ 2 million for Sarah's Fund for Cedars.

Our focus again this year is to support vital programs and services to improve the lives of young cancer patients on the hematology/oncology division of the Montreal Children's, Hospital.

There are many ways to support and be part of our Splash & Dash family; be it by volunteering, participating, or coming out to cheer on our participants. Splash and Dash is an extraordinary way to engage your colleagues, family and friends in a great physical activity all while making a valuable contribution to your community by supporting Sarah's Fund for Cedars.

We hope you will join us for a fun-filled day and help us Go Beyond our wildest dreams.

Stefanie Butt
Chair, Splash & Dash 2017 "
16 years later
A message from Sarah Cook: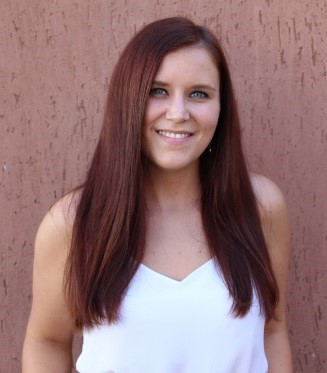 "This year marks the 16th edition of Splash and Dash and I am deeply honoured and touched by the continued support we have received from the Montreal community. Never in my wildest dreams did I imagine how successful this event would become. Last year was our 15th anniversary and a huge milestone for us. Sarah's Fund started with a little girl's dream of buying new pillows and helping other patients and their families, never did I foresee the support we would receive and how much more we could accomplish. With your help, we have been able to provide better facilities for the doctors, nurses, and staff to work in, as well as better treatment for the patients and families on Sarah's Floor. Splash and Dash focuses on patient care; with the money raised we help support the many programs that we have brought to the hospital such as pet therapy, music therapy, and continued education for nurses. We have also helped purchase state of the art equipment. We have been able to go above and beyond my original dream and I can't express how much I am in your debt.

When I visit the floor and hear laughter and see smiling faces, I know that we have made a huge difference in patients' lives. No child or family should have to go through this disease and I hope that one day we do find a cure, but until that day arrives, I want to thank you for the bottom of my heart for supporting Splash and Dash and Sarah's Fund. You are helping the patients diagnosed now, who are battling now, and I can't thank you enough. Splash and Dash is one of my family's favourite events because it's a day where other families and groups of friends can help raise money and awareness together. It also demonstrates that children and young adults have the capacity to help others their own age. So please, come and enjoy the day on Saturday, November 4, 2017. Bring your family and friends and to come watch our very own heroes from Sarah's Floor participate because, at Splash and Dash, they are just like any other kids enjoying a day of fun.

Sarah Cook
Cancer Survivor"
Donate:
Find a Participant or Team:
Participate:
Top Fundraisers
Family & Friends Triathlon Long
Family & Friends Triathlon Short
Family & Friends Splash & Dash Relay
Heroes & celebrity Splash & Dash (by invitation only)